More Reviews
Back to product
October 9, 2010
Reviewer: Kimi-Chan
Awaken Forest is actually the first story in this anthology. With a total of four chapters plus an Afterword, there are a total of three stories presented in this Boy's Love collection. The final story is present as two separate chapters, so the book is actually more substantial than it initially sounds. I'll take a look at each of the stories in turn. Awaken Forest is the longest, at 90 pages. Yoshimori is the new guy at S Publishing, and is excited to get the opportunity to meet a novelist he greatly admires. Suga sensei is the youngest recipient of the (imaginary) Kawaki Literature Award, and getting to meet his idol has Yoshimori so flustered that he flubs presenting his business card and then further makes a spectacle of himself by knocking red wine from a waiter's tray onto his suit. He is startled when Suga sensei's attendant and elder brother, Masato, leaves Suga's side to help him clean up. Nonetheless, he is really happy to learn that Suga sensei is at last penning a sequel to his award winning novel, and has sent for him personally to come out to his home in the mountains to collect it for the publisher. Only things don't go as planned. First, his taxi breaks down, and he ends up walking for an hour up a desolate road in the sweltering Japanese summer heat, and so passes out. Then it seems that sensei is not only not actually finished with his novel, but that Masato is against him writing it full stop. Events come to pass whereby Yoshimori becomes aware that the taboo and emotionally fraught plot of the original novel is actually biographical. Even more confusing, Suga seems to have ulterior motives for both writing the sequel and inviting Yoshimori in particular. Just what is actually going on in this house, and how exactly does Yoshimori figure into the latest chapter of the brothers' saga of loss, pain, and betrayal? This story has a deceptively light feel, thanks to alight touch when dealing with the dark themes present. It doesn't have a tragic ending in the classic sense, but it is not entirely a happy one either; it sits somewhere in the middle. The plot moves fairly quickly along, and we are as in the dark as Yoshimori is as events unfold fore both our eyes, which is fine. After all, the story is told from his naïve point of view as a new, inexperienced employee who also happens to be young and rather inexperienced in life in general. Not too mention that even Masato is unaware of what is going on completely until the very end. Suga has some real issues he has been avoiding dealing with until this point in time, and it is obvious that it is an incredibly painful thing he has to confront in order for he and Masato to escape their own tragic shared past. I thought the way eh went about it made for an interesting plot point, though I sincerely doubt anyone would really go quite that far. At least, I hope not. Story number two is called Loose Bonds. Ren and Aki have been best friends since middle school. Ren was class president then, and he helped Aki through his trauma of being horrifically bullied. They remained close friends , even after Ren confessed to Aki, though without any apparent expectations as he knew full well Aki is about to get married. But things change, when the school bully reappears and makes off with Aki's bride. It's a good thing he has Ren to help him through his pain again, despite his own feelings, right? Why does that man insist on victimising Aki, and what role does his former bride play in the betrayal? This tale is actually one of those psychological tales where things are not quite what they seem. The feelings are real, the friendships are real, but dark passions lurk beneath seemingly innocent surfaces. People love to monopolise the ones they love, but when does devotion cross the line? It's almost chilling to read the twists and turns and see how easy it it is for those around us to manipulate our view of reality. Be With Me Til Morning doesn't put on any brakes; it opens straight out with a steamy sex scene. Robert is in bed enjoying his friend and servant ,Yuuri, but Yuuri won't stay with him saying he doesn't like him in that way. In fact, the whole reason he is giving his body is because Robert is a well to do gentleman and engaged to sweet natured Mary. But Robert's a lusty fellow and since he can't indulge with Mary yet due to their as yet unwed status, he is frequenting brothels. He only promises to stop so that his family is not disgraced on the condition that Yuuri be his partner. But Robert finds he is in love with Yuuri, and being unrequited is not only upsetting, but proves to the trigger for some jealous behaviour. What is going to happen to the friendship they shared? Told in two parts and set in what appears to be sometime in the 19th century, this is a fun little piece of angsty fluff. Little insecurities and misunderstandings make this a comedy of errors, though I do feel a tiny bit sorry for the females who while they are more less innocent bystanders, are not so innocent that they don't figure out eventually what is going on. It's ribald in places, and the scene set ups remind me of vintage French stage plays of an even earlier time period, so I am left to wonder exactly what Aoi sensei was reading or watching when she came up with this story idea! It works, though, and is the perfect follow up to the much heavier pieces preceding it. Her afterword is just a little pleasant chit chat regarding the fact that she wrote this under a pen name, in case anyone in her family saw it. She goes on to mention that this is a manga adaptation of a novel she previously wrote, under yet a different pen name, and I have to admit that having enjoyed the title story so much, I'm intrigued. It would be nice to see that licensed and added to June's light novel line up as a companion piece, just as they did with the Only the Ring Finger and Fafner manga and novel sets. With art that is quite easy to look upon, this manga edition makes for a nice little anthology to while away a bit of an afternoon or to fill an otherwise empty evening. It is available both as a paperback as well s in a competitively priced Kindle edition that can be read on a Kindle e-reader, I pad, I phone, Blackberry, or PC. In addition, it is available to buy or rent via the publisher's internet reading service, Emanga.com.
Current Promotion:
FREE SHIPPING over $60

(only within United States, excludes Alaska and Hawaii)
* Items that are discounted 70% off or more do not count toward your free shipping total.
----------------------------
All yaoi titles have moved to JunéManga.com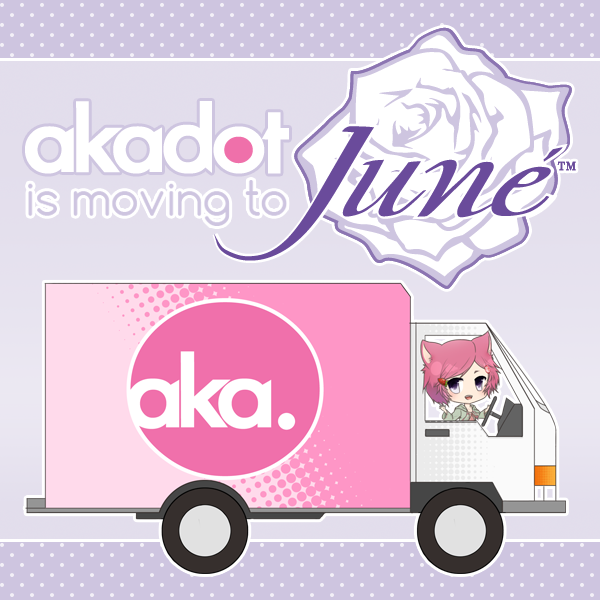 ----------------------------
Follow us and get more exclusive information!