More Reviews
Back to product
April 16, 2015
Reviewer: Darlene
I own this and love it in my collection! A must for any collector! Will enjoy again and again!
December 22, 2010
Reviewer: Kimi-Chan
Close the Last Door was my first introduction to Yamada Yugi. It was not her manga however, but the OVA adaptation of it that I first encountered, and it did its job: sent me looking for the manga. Originally published by Biblos as Saigo no Door wo Shimero! , it tells the story of three men in a love triangle and their co-workers. Nagai is your stereotypical Japanese office worker. He works with a former university classmate, Saitou, with whom he has been friends with for what seems ages. In fact, they are best friends, so when Saitou gets married, it is natural that Nagai is the best man and gives one of the wedding speeches. Except for one thing; Saitou's nuptials have unveiled a personal problem with Nagai It seems that faced with the wedding, his introspection about finding someone he wants to settle down with himself leads to a startling self realisation: he is in love with Saitou! Of course, it's far too late to say anything, and he goes through with his duties and helps make the wedding a successful event for his friend. Stressed out, afterwards, he heads to the bar, where he encounters Honda. Seems Honda is also drowning his unrequited love sorrows in the bottom of a glass, only his love was the bride. Licking each other's wounds, the pair end up in Honda's hotel room where it gets intimately interesting indeed! Nor does it turn out to be a one off encounter, as business causes them to cross paths. Throw in the complication that Saitou's bride ran off after the wedding with another man, and a grieving Saitou who decides that best friend Nagai is all he will EVER need, and you have a recipe for an entire casserole of relationship complications. It's a tale of laughter and mayhem that has its definite tender moments, in a style that is uniquely Yamada Yugi's. Take her character set for example. We have three businessmen. In a typical BL manga, the office is often a convenient backdrop seen in snatches, if at all, and the business suits a convenient costume. In Close the Last Door, however, this is not the case. The very fabric of what it is to be a salaryman plays a lot into the story, as their working existence helps shape who they are. In fact, the inter-office politics causes a lot of the issues that come up in the out of office lives of the character. His not only adds realism to the scenario, but makes the protagonists easier to relate to. Relate-able yes, but not necessarily likeable. I'm with Honda on how he feels about Saitou. Saitou was a whiny, clingy brat of a guy. It's no wonder his bride used him as a patsy for her own love troubles, nor that she felt very little compunction about dumping him straight after, before the honeymoon even started. Nagai's problem is that he is a nice guy. I mean it, a REALLY nice guy, the sort that whiny clingy people will latch onto and not let go of. Saitou comes to understand this but slowly, especially once Saitou revealed his TRUE colours. If wheedling and tears doesn't get you your way, a brat will show what they are made of and aggressively go to grab what they want, and Saitou turns out to be no exception. Nagai's adoration of Saitou is based upon his perception of the persona that Saitou shows him: a cute almost helpless sort of puppy. It is not a mature love at all, whereas Honda and Nagai's relationship is based entirely upon adult passions. It is not a passion though that both are entirely comfortable with. Homosexuality is a hot button topic in Japan, coming with a host of social implications that a heterosexual simply does not encounter. Honda is a mature, capable sort, and is comfortable with his expressed sexuality, while Nagai's tendency t worry and fuss over people and things causes him no end of personal anguish in this regard. So much so that at first, to face it, he must gather up dutch courage by drinking before he can allow himself to express his desires. The calm, reassuring presence of the mature Honda is the perfect compliment to Nagai's flustered self, but will he realise it? Art wise, Yamada's art is exemplary in the way the facial expressions are so delicately nuanced. How each person feels is literally written upon their faces, and their eyes express depths of emotion beautifully. Befitting the more mature ages and occupations of the characters, they are definitely manly in looks, as well as habit. She's taken average, everyday types and cast them into a BL manga, and it works wonderfully. The same can be said of her settings. From ordinary izakaya to small apartments, these fellows live out their lives across these pages in their natural environments. The simplicity of it all flows like water, with the twists and turns of the plot keeping the reader from losing momentum in their reading experience. Recommended.
Current Promotion:
FREE SHIPPING over $60

(only within United States, excludes Alaska and Hawaii)
* Items that are discounted 70% off or more do not count toward your free shipping total.
----------------------------
All yaoi titles have moved to JunéManga.com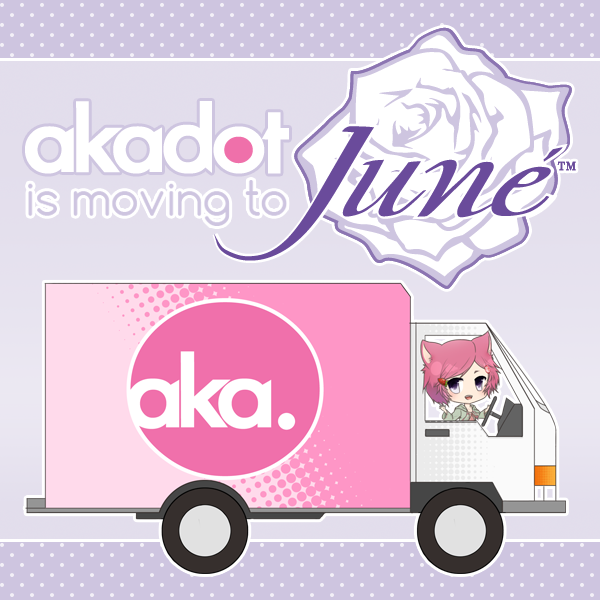 ----------------------------
Follow us and get more exclusive information!