More Reviews
Back to product
July 28, 2012
Reviewer: Gabbai
This book sounded interesting so brought it. Yikes! When I started to read, the creep factor muliplied. I turned on lights and checked the house for unwanted visitors. After locking my doors and windows, I made sure my dog was in the room with me. The storyline is like rollercoaster ride. I love it! I've never been so scared. My heart was pounding as I turned page after page. This book is definately a must read for horror fans. Hannibal Lector has nothing on this guy. The dialogue flowed well and kept me turning pages right to the end. The artwork is fantastic. I highly recommend this book and am waiting anxiously for next one.
May 28, 2012
Reviewer: ~Tam~
I'm very excited to be reviewing this amazing manga! Actually it was originally done as a web novel and as doujins for each chapter. Every book is like a work of art the covers are just gorgeous! It still is going on now, but if you want to check it out then you can get them here http://guiltpleasure.ecrater.com/c/1291275/in-these-words. You probably will after chapter 5 the cliff hanger is really evil. Toga Q is another pen name for the artist Jo Chen who also has done covers for Buffy the Vampire Slayer comics and many others. Kichiku Neko who is the author has a lot of experience, because she is a cop in real life. And the story deals with police cases, too. So why do I give this series as many stars as I could possibly give it? Actually I would give it 10 or as many as were possible. The artwork is phenomenal! The cover does remind me a lot of Hamlet. From chapter 1-5 you are sucked into this world and into Asano's disturbing dreams it feels very realistic and you can feel his pain when he experiences a headache. Jo captures the human soul perfectly here and you just know by looking at Shinohara that there is more to him under the surface. I felt like I could almost smell the smoke when one of the characters was smoking about thirty cigarettes. I have to warn you the content is definitely more explicit but very sexy and intense. Asano and Shinohara look absolutely gorgeous. But one chapter is never enough you'll soar through the book so fast, read it in less than an hour and then race over to the GP site because you'll want to read the next chapter and the next, but then you'll have to wait until the next one comes out. That's always the hardest part. I felt the same way and ended up buying all of the doujins in one go just because the story, characters, and artwork are so emotional and captivating. And the sexy scenes are very hot! It feels almost like an anime to me, but it has still images. It was as if I was watching an episode of an anime on tv, because of the artwork feeling more realistic. It does have a combination of both visual images and text in the beginning. So the layout is different for chapter 1 there are some pages of text in the beginning and then the manga images follow after. But the text helps give you more detail and it works perfectly with being in the manga. It is what the description says a psychologist named Asano Katsuya is working on a case and is plagued by disturbing dreams and also Shinohara Keiji wants to confess to only him for the killings on one of the cases. He's a serial killer in police custody that is brought in for questioning, but he will only meet with Asano. He plays with his head some of the time and tries to get under his skin and it is how those two confront each other that really makes it so gripping and you never know what to expect. This one is a winner because it has everything and more and the reader/viewer will always be left unsatisfied and will want to get the next one. Trust me you'll be glad you did. You'll get hooked and want the next one so you'll be going to that site and buying chapter 6 just to see how the story turns out. I am a BIG fan of this series now and I am so glad I came across it I love Asano and Shinohara so much, too. They both are beautifully drawn characters. Kudos to Neko and Jo for creating a whole new experience and a yaoi that should be nominated for the reader's choice awards as best new yaoi series for 2012! I really do think it should be a nominee. It has the potential of being the best. I'd vote for it in a heart beat! I look forward to the next chapter it really is an addictive series and one chapter is never enough. Thanks again to Neko and Jo for such a great series I'll be getting the next chapter the moment it comes out. The book also has color images of each chapter and those are all of the covers of each doujin so that will give you a sense of what each cover looks like. It is true genius I think, and I know you should never judge a book by its cover however this series is an exception to that rule. The covers alone show exactly how brilliant it is both on the inside and the outside. Each cover of the doujins and volume I has a matte finish added to it so it has a very unique look to it. You don't just read this manga you experience it so that being said go pick up a copy and experience it all for yourself.
Current Promotion:
FREE SHIPPING over $60

(only within United States, excludes Alaska and Hawaii)
* Items that are discounted 70% off or more do not count toward your free shipping total.
----------------------------
All yaoi titles have moved to JunéManga.com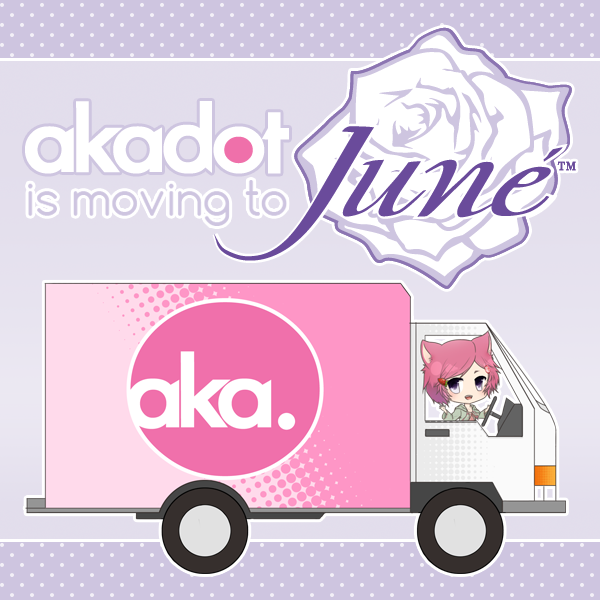 ----------------------------
Follow us and get more exclusive information!