More Reviews
Back to product
October 15, 2010
Reviewer: Valmontgod
I give the above review by Kimi-Chan an 11 out of 10!!! As someone who has loved Kizuna for years, pilgrimaged to yaoi-con to meet Ms. Kodaka and owns the entire series in Japanese and (what was before released) in English- I have been convinced that I need to own this volume as well. My only additional comment is that as this lengthy story unfolds, the art style changes dramatically from the strong shonen influence of Kazuma Kodaka's early days to a more simplified yet beautiful look. Mid-way through the volumes when it is in transition and familiar characters features are changing it can be a tiny bit jarring- but SO very worth it to continue through.
October 9, 2010
Reviewer: Kimi-Chan
Kizuna first appeared in the early 1990s, and as a series is complete at 11 volumes. The now defunct North American publisher Be Beautiful licensed the series and put out 8 of the volumes, but these were not without controversy, particularly with the very first volume. Be Beautiful's handling of the project included complete scene edits, with the most infamous being a complete removal of a childhood kiss Kei gives Masanori It is an innocent kiss upon the lips, as 7 year old Kei is thrilled his "older brother" has come to his school's Parent's Day, and the kiss is his innocent show of affection as he explains to Masa, "I saw on TV that you kiss someone you love." Other edits included complete line changes, ostensibly to not upset retailers and Western readers, though as it turned out, the readers were by and large upset when the changes were discovered. Roll on to Sept 2010, and we have it newly re-licensed for English release, this time with the rights purchased by Digital Manga. Released under the June imprint for wider distribution, June elected to do an omnibus release. Another words, the June volume 1 edition is actually the original volumes 1 and 2 of the manga under one cover. For their release, June went back to the original Japanese source material, and created their own translations. The translation flows smoothly, and the only censorship visible appears to be that also present in the Japanese original: some blurring of the penises in the first few chapters for whatever reasons that the mangaka or original publisher Biblos (now Libre) had at that time. The innocent first kiss given Masanori by the child Kei is left entirely intact and is shown in all its adorable poignancy. I was really happy to see the sweetly flowing translation and unmarred artwork, as Kodaka's slice of life tale is one that rises above the mainstream of BL, giving a glimpse of two young men deeply comfortable with their passion for each other and secure in their sexuality, and featuring a second couple with a tumultuous past and attendant confused inner feelings about how to deal with their attraction. It is a nice set of contrasts, and the way the two couple's lives intertwine actually forms the underpinnings for events that shape the other's destinies. The art is in itself very unique. Kodaka's characters are lovely to look at, but do not conform to any one "style" standard. If her men are beautiful, it is not in the great androgynous manner so common in shoujo and many a BL story. If her men are rugged and manly, it is not quite within the norm for seinen genre males either. Instead of shackling herself to a single style, the mangaka has instead opted to for a more realistic approach, giving her characters faces that one might encounter on the street and free of extreme caricature though somewhat softened in detail. Her characters all have strong personalties and their bodies are equally well defined. Forget the pretty faced, whiny uke: Ranmaru is a strong willed, gentle fellow with a body made lean and well muscled from years of kendo. During scenes depicting the couple making love, it is well apparent that it is two very male persons enjoying each other, with broad backs, leanly muscled yet hairless arms and legs on full display. The scenes are filled with an intense animalistic passion that fairly has the testosterone roiling from the page, She also doesn't opt for another common convention in the genre: the rounded eyes with double eyelids that often cause readers to proclaim that the characters are westernised. One look and there is no mistake: this is set in Japan, with characters whose looks clearly define their racial ancestries. This adds a further element of realism entirely befitting a slice of life tale such as this. Yes, slice of life. For as we read, we first encounter the couple in their well established relationship. What follows is a set of flashbacks detailing how they met, how they got to where they are now with each other, and how their lives progress forward while introducing us to the secondary set of characters, and proving the same service for them. It is not therefore a great romance wherein the getting together is the focus. Rather, it is just as the title suggests, that is, it is all about the bonds between each other and how they deepen and grow. At times gentle in pace, other times filled with frenetic action, still other times tinged with humour, we are treated to the moments in time that have deep meaning for each one of them regardless of how seemingly trivial it would appear to an outsider. Despite often traumatic events, they are not placed for a contrived sense of overly angsty high drama but simply are the tragedies of every day life dealing occasionally life altering heavy blows. It is beautifully moving, and well over a decade since it first saw print, it deservedly now stands as a classic in the genre. June's overall treatment has been respectful of that, and I'd have to say any BL fan would be remiss to not add this edition to their collection.
Current Promotion:
FREE SHIPPING over $60

(only within United States, excludes Alaska and Hawaii)
* Items that are discounted 70% off or more do not count toward your free shipping total.
----------------------------
All yaoi titles have moved to JunéManga.com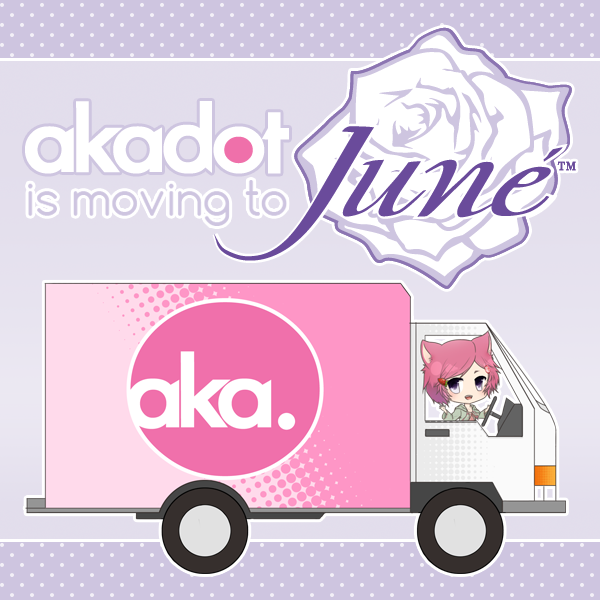 ----------------------------
Follow us and get more exclusive information!