Calling all Naruto fans and aspiring Ninjas! Crunchyroll and Akadot Retail are proud to present you with TWO - yes, TWO - opportunities to win a very special prize: an original Naruto Cel, produced under the careful supervision of the anime production staff in Japan! How do you win? There are two ways:
Have you ever watched an episode of Naruto and thought, "wow, it would be hilarious if they were actually saying THIS"? Now is your chance to bring your creative/silly/off-the-wall ideas to life. Watch this episode on Crunchyroll. Then, create your own dialogue for the scene starting at 5:51 and ending at 6:03. Submit your entry using this form, and you're all set!
For those of you who have always dreamed about adding your own touch to ninja combat, our second contest is just for you! Your task: design your own ninja move and show it off to us. Anything is fair game - an attack move, an awesome back flip, or anything else that you might find handy in the midst of a battle. You can submit your move any of the following ways: draw a diagram of the move, take a picture or video of you performing the move, or draw an original character performing the move. Those ninjas-in-training that show us the most impressive move will win the cel! Entries for this contest can be sent to contest@emanga.com. If you like, you can also send us a link to your entry. Submitted entries can be viewed on our Facebook Page for the contest!
PRIZES
Winner gets to choose one of these hand-made cels, courtesy of Akadot Retail, Viz, and Studio Pierrot!
DISCLAIMER: Contests conclude on February 22, 2011 at 11:59 PM PST. Akadot and Crunchyroll employees and related parties are not eligible to win. Although unlikely to happen, Akadot and Crunchyroll reserve the right to cancel this contest at any time. Contest is open to anyone; however, prizes will only be shipped to United States addresses (elsewhere, you have to arrange to have it sent to someone living in the appropriate area, and they can send it to you.) Winners' names will be announced after the contest concludes. Akadot and Crunchyroll are not responsible for any injuries or mishaps that result from people participating in this contest. Runner-up prizes and "honorable mention" awards shall be provided on the discretion of Akadot Retail. Only two entries per contest per person. Any entries past two will be discarded.
ENTRIES MAY NOT USE ANY VIDEO OR IMAGES - INCLUDING "FAN ART" - FROM THE NARUTO SERIES. USE OF SUCH MATERIAL WILL RESULT IN AUTOMATIC DISQUALIFICATION.
Current Promotion:
FREE SHIPPING over $60

(only within United States, excludes Alaska and Hawaii)
* Items that are discounted 70% off or more do not count toward your free shipping total.
----------------------------
All yaoi titles have moved to JunéManga.com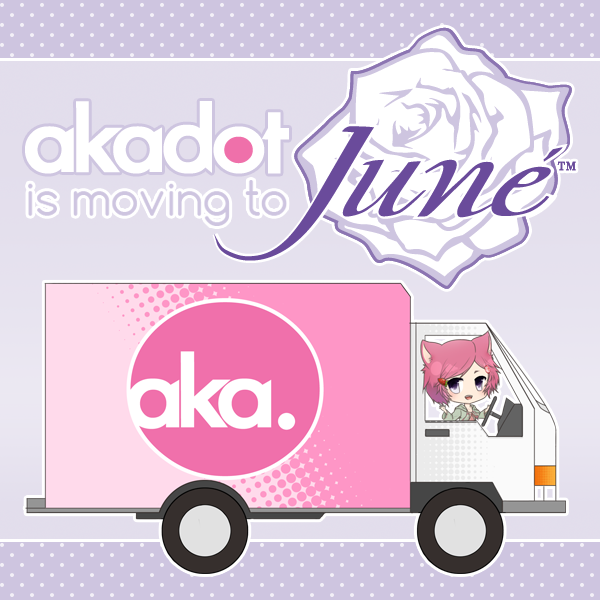 ----------------------------
Follow us and get more exclusive information!